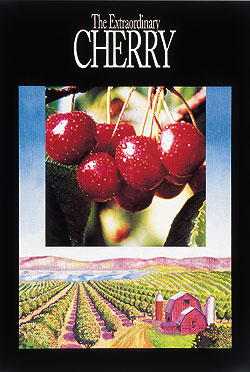 Health Benefits

Cherry Research Articles

Are cherries the new wonder fruit? Science suggests they're good for more than just pies
[MSN Article by Bob Trott - Link will open in new window]

Why Antioxidants and Other Natural Compounds are Important

MSU First to Identify Anthocyanins in Cherries

Cancer-Fighter Perillyl Alcohol Found in Tart Cherries

New Research Shows the Power of Cherries

Cox Inhibition May Fight Heart Attacks

The 'Dean of Melatonin Research' Gives Tart Cherries High Marks

Fibromyalgia and Cherries

Blueberry Research Articles

Alzheimers researchers excited by Blueberry findings

Wild Blueberries: Anti-Inflammatories that fight disease

Wild Blueberries: The Power of Blue

Benefits of Blue

Blueberries: One of TIME's top-ten foods that keep you healthy!

Wild blueberries may help protect arteries, reduce risks from cardiovascular disease

Useful Links

Cherry Marketing Institute
Read all about the benefits of a most delicious fruit. Our CherryFlex is chock full of the most beneficial flavonoids.

Understanding Antioxidants - Yasoo Health
To understand the role of antioxidants in physiology, one must first understand the definition of oxidation and free radicals. In scientific terms, oxidation is the loss of electrons. Click the link above to read more...

Wild Blueberry Association of North America
The WBANA is an association of growers and processors of Wild Blueberries from Maine and Canada, was formed in 1981 to jointly promote Wild Blueberries and the Power of Blue&tm; to markets around the world.